In a recent viewpoint article published in the journal Clinical Infectious Diseases, researchers underscored the need for prompt adoption of scientific evidence, using the delayed acceptance of the airborne mode of severe acute respiratory syndrome coronavirus 2 (SARS-CoV-2) transmission as an example.
The coronavirus disease 2019 (COVID-19) has caused unprecedented morbidity and mortality, with profound economic impacts across the globe. Scientific evidence has been rejected by global health authorities in favor of embedded beliefs and narrow interpretations of evidence, the consequences of which have been witnessed globally.
Study: COVID-19 and Airborne Transmission: Science Rejected, Lives Lost. Can Society Do Better? Image Credit: peterschreiber.media / Shutterstock
About the viewpoint
In the present viewpoints article, researchers listed the sequence of events taking place for the global recognition of airborne transmission of SARS-CoV-2, highlighting the impact of the late adoption of scientific data by global health authorities on public health by describing the delayed acceptance of airborne SARS-CoV-2 transmission by the World Health Organization (WHO).
Unfolding of the COVID-19 pandemic
In January 2020, SARS-CoV-2, the etiological agent of COVID-19, was detected in Wuhan, China. The respiratory virus transmitted rapidly, with a surge in COVID-19 cases ever since, warranting the need for controlling the airborne transmission of SARS-CoV-2 for COVID-19 mitigation before the SARS-CoV-2 epidemic would transform into a pandemic.
Dr. Junji Cao, Professor, Academy of Sciences, China, was concerned since the airborne nature of the spread of SARS-CoV-2 was not well established, and communicated with Dr. Lidia Morawska, Professor, Queensland University of Technology, Australia, on February 7, 2020. Morawska and Cao collaborated to write a commentary titled "Airborne transmission of SARS-CoV-2: the world should face the reality". The two professors contacted the editors of two top journals to increase public awareness of the situation at hand; however, the efforts were fruitless at the time (but the message was subsequently published on April 7, 2020, by Environment International.
By March 2020, Italy had become the epicenter of SARS-CoV-2 transmission beyond China, and Professor Giorgio Buonanno from the University of Southern Lazio and Cassino was among the few researchers who raised concerns over airborne transmission of SARS-CoV-2. However, medical communities in Italy advocated personal protective equipment use "by the book," which failed to acknowledge SARS-CoV-2 presence in the air. Therefore, protective measures against the airborne spread of SARS-CoV-2, including sufficient ventilation and protective respirator use, were not implemented.
On March 29, 2020, the World Health Organization's Health Emergencies Program issued a broadcast statement to CNN stating that evidence on the probable benefit of masking to the population was lacking. On the same day, Morawska drafted a petition addressed to the WHO and, on a subsequent day, contacted experts in the fields of virology, aerosol physics, clinical medicine, public health, infection control and prevention, facility management, and building engineering to sign the petition.
In this manner, a group of 36 experts recognizing airborne SARS-CoV-2 transmission, was formed and named 'Group 36'. On April 1, 2020, Morawska mailed the petition to the World Health Organization health emergencies program's management team, and the media was not engaged at the time. However, Morawska was contacted on the phone within an hour by the WHO health emergencies program team to have another call, with all Group 36 members and other experts, on April 3, 2020.
During the conversation, the WHO, and other experts, seemed to undermine or reject the petition. On April 16, 2020, the WHO responded to the petition, stating that the airborne spread of SARS-CoV-2 was mainly opportunistic and restricted to aerosol-generating procedures, to which, Group 36 replied the next day, with disappointment over the lack of recognition of the urgent concern by the WHO. Subsequently, the petition was re-drafted and directed to national population healthcare authorities and the WHO by contacting a top international scientific journal.
Experts beyond Group 36 were included as supporters or co-authors, and an online platform was created that garnered an overwhelming response, and global support, within a short period. However, international scientific journals rejected the paper on May 28, 2020, and on June 17, 2020, on the grounds of a lack of strong scientific evidence for airborne transmission of SARS-CoV-2.
Acceptance of airborne transmission of SARS-CoV-2
The paper was accepted by Clinical Infectious Diseases on July 1, 2020, and published five days later, three months after the initial petition was sent to the WHO. However, just prior to the paper's publication, a second petition was sent to the WHO, the members of which accepted the airborne route of SARS-CoV-2 transmission on July 6, 2020.
Accepting emerging evidence on the airborne mode of SARS-CoV-2 transmission, the WHO, on July 9, 2020, stated that the probable routes modes of SARS-CoV-2 transmission include droplet, contact, fomite, airborne, bloodborne, fecal-oral, animal-to-human and mother-to-child transmission. Airborne transmission was described as the spread of infectious agents caused by the spread of droplet nuclei (aerosol) that remain infectious in the air over a long time and distance.
With the increase in cases and new variant emergence, data expanded on the association of inadequately ventilated rooms and SARS-CoV-2 transmission, including superspreading, and increased acceptance of airborne transmission of SARS-CoV-2 by global scientific communities was observed. As a result, several documents were published by the WHO on proper ventilation, released on March 1, 2021, and reviewed by Group 36, a health force aimed at curtailing SARS-CoV-2 transmission by improving ventilation, which has published 45 papers on the COVID-19 pandemic so far.
Based on the findings, scientific evidence must be considered and adopted promptly for more effective disease mitigation and probable prevention of deaths associated with pandemics such as coronavirus disease 2019 (COVID-19). Furthermore, policymaking and resilience planning in the future must be based on scientific evidence rather than beliefs lacking firm scientific backing.
Journal reference:
COVID-19 and Airborne Transmission: Science Rejected, Lives Lost. Can Society Do Better? Lidia Morawska et al. Clinical Infectious Diseases, 2023, DOI: 10.1093/cid/ciad068, DOI: 10.1093/cid/ciad068, https://academic.oup.com/cid/advance-article/doi/10.1093/cid/ciad068/7034152
Posted in: Medical Science News | Medical Research News | Disease/Infection News | Healthcare News
Tags: Coronavirus, Coronavirus Disease COVID-19, covid-19, Global Health, Healthcare, Infection Control, Infectious Diseases, Medicine, Mortality, Pandemic, Personal Protective Equipment, Public Health, Respiratory, Respiratory Virus, SARS, SARS-CoV-2, Severe Acute Respiratory, Severe Acute Respiratory Syndrome, Syndrome, Technology, Virology, Virus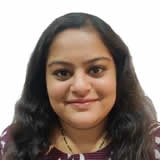 Written by
Pooja Toshniwal Paharia
Dr. based clinical-radiological diagnosis and management of oral lesions and conditions and associated maxillofacial disorders.
Source: Read Full Article