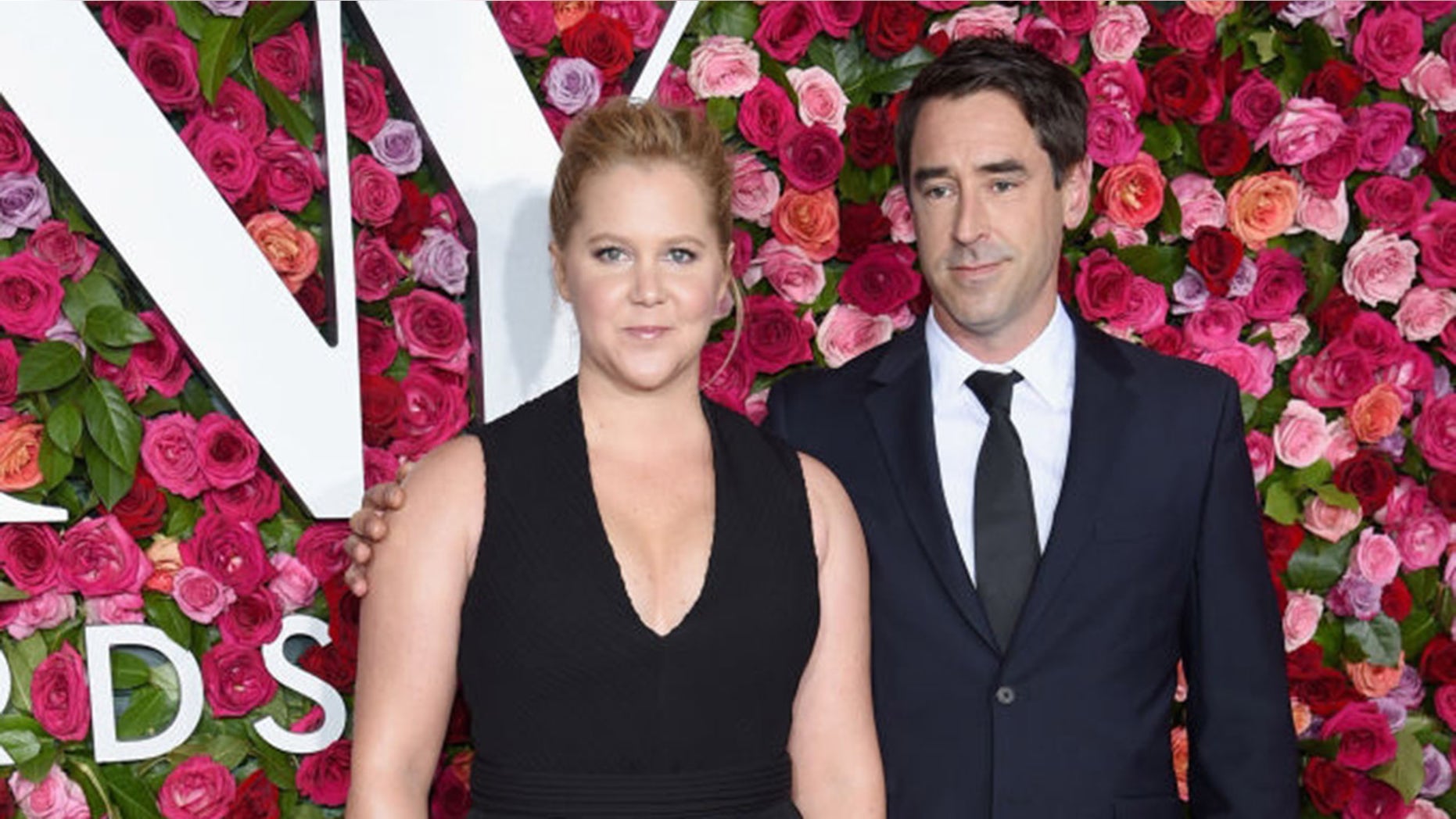 Amy Schumer (L) and Chris Fischer attend the 72nd Annual Tony Awards at Radio City Music Hall on June 10, 2018 in New York City.
(Getty)
The autism community has largely showered comedian Amy Schumer with praise in recent days following her revelation that her husband is on the autism spectrum.
In "Amy Schumer Growing," the 37-year-old's new Netflix special, the comedian revealed her husband and chef Chris Fischer has autism spectrum disorder, which, according to the National Institute of Mental Health, is a "developmental disorder that affects communication and behavior." Those with the disorder may experience difficulty in communication and interacting with other people and have "restrictive interests and repetitive behaviors," among other side effects.
AMY SCHUMER REVEALS HUSBAND CHRIS FISCHER HAS AUTISM SPECTRUM DISORDER
"I knew from the beginning that my husband's brain was a little different than mine," Schumer said in the special, according to Entertainment Tonight. "I have to start this over because I really want to get this right because I love him very much."
"My husband was diagnosed with what used to be called Asperger's. He has autism spectrum disorder. He's on the spectrum. And there were some signs early on," the "Trainwreck" star said, adding once Fischer was diagnosed, "it dawned on me how funny it was, because all of the characteristics that make it clear that he's on the spectrum are all of the reasons that I fell madly in love with him."
"That's the truth."
Advocates and members of the autism community took to Twitter to praise Schumer, who is pregnant with the couple's first child, for her comments.
"@amyschumer For many of us on the autism spectrum marriage is a fantasy and not a reality. So many of us go through life living on the outside. Your going public about your husband being on the spectrum is a game changer and gives many hope. Thank You!" one person wrote in response.
@amyschumer Knowing your husband is on [the] spectrum with mild autism gives me hope 🙂 I'm also [mildly] autistic and I'm engaged to a wonderful woman. Knowing that you love your husband for it and that your starting a family helps me know that I also have a chance or starting a family!" a second added.
 NO LINK BETWEEN AUTISM AND MEASLES VACCINE, EVEN FOR 'AT RISK' KIDS, STUDY FINDS
"Why are people being so nasty about Amy Schumer revealing her husband is on the Autism Spectrum? I know this is Twitter but I'm horrified that her honest discussion about her husband has been met with mean comments," another wrote.
Schumer and Fischer wed in February 2018 in a star-studded event which included guests Jennifer Lawrence, Larry David, Jake Gyllenhaal and Jennifer Aniston.
Fox News' Kathleen Joyce contributed to this report.
Source: Read Full Article