In a recent review published in the Nutrients Journal, researchers reviewed existing data on the impact of diet patterns with high pasta content on body composition and weight.
They also evaluated the mechanisms underlying the association between pasta consumption and body weight.
Study: Impact of Pasta Intake on Body Weight and Body Composition: A Technical Review. Image Credit: kuvona/Shutterstock.com
Background
Pasta has been a fundamental carbohydrate across numerous cultures; nevertheless, it has been linked to obesity because of its processed carbohydrate status and image as a 'fattening' dish. Nonetheless, pasta's compact shape, low glycemic response, slow digestion and emptying, and durum wheat percentage indicate that it may help maintain a healthy body weight.
However, most research evaluating healthy diet patterns has not determined the effect of a particular food item, like pasta, on body weight. Thus, data on the specific influence of pasta on body weight are scarce.
About the review
In the present review, researchers reported on the contribution of pasta, independently and as a component of healthy diets, on weight parameters (including the body mass index (BMI), loss of weight, and the odds of being overweight or obese), and those of body composition (including lean mass, fat mass, and abdominal obesity). They also elucidated the mechanisms of pasta's influence on body weight and composition.
Databases such as CENTRAL and PubMed were searched for clinical trials and observational cross-sectional and prospective cohort studies published in English, including healthy individuals, that reported the association between pasta consumption and body composition or weight and associated mechanisms.
The data search included diets with high pasta intake, such as low-glycemic index (GI) and Mediterranean diets, and references to included studies were also reviewed. Only studies including weight and/or composition outcomes (such as body fat percentage, BMI, and loss of weight) or physiological mechanisms associated with managing weight (such as subjective appetite, gastric emptying, and appetite-associated hormonal levels) were included.
The team excluded observational-type studies, not including evaluations of pasta consumption differences, studies with case-control, single-arm, or retrospective designs, animal studies, and in vitro studies. In addition, studies including expecting or lactating mothers or individuals with chronic diseases or conditions, with the exception of obesity, were excluded.
Studies with noodles (made using egg or rice), gluten-free pasta, or non-durum weight pasta and trials utilizing whole-grain-type pasta or pasta including additional components (such as fiber-fortified pasta and high-protein pasta) were also excluded.
Results
In total, 38 studies were identified, including 12 observational studies assessing the association between pasta consumption and body composition or weight and 15 observational-type studies assessing the influence of diet patterns with varied pasta content on an individual's weight. One trial evaluated the impact of varied pasta consumption on weight outcomes, whereas ten trials investigated underlying mechanisms.
Observational studies reported either no relationship (six studies) or an inverse correlation (six studies) between pasta consumption and body composition or weight parameters.
Six records documented an inverse relationship between pasta consumption and weight parameters such as waist circumference, BMI, hip circumference, the odds of being overweight or obese, and the waist-to-hip ratio, especially among females.
On the contrary, studies involving German university students and Iranian adolescents reported increased body weight following increased pasta consumption.
Most observational studies utilized food frequency questionnaires (FFQs) to assess pasta consumption. Diet patterns high in pasta were generally not associated with the odds of being overweight or obese (five studies) or were inversely correlated (seven studies).
On the contrary, three records documented positive associations between pasta-rich diets and increased BMI among older adults aged ≥60 years. One clinical trial showed no difference in weight loss between hypocaloric diets with high intakes of pasta and those with low intakes.
The lower GI value of pasta than other starchy food items was consistently observed in most trials (86.0%). Generally, pasta intake resulted in identical subjective hunger and satiety levels as other starchy food items, such as potatoes and rice.
Studies assessing appetite-associated hormones documented comparable effects among starchy food items on peptide YY (PYY) and glucagon-like peptide-1 (GLP-1) but lower ghrelin levels with pasta than with rice and potatoes.
Studies evaluating calorie intake, an essential component of managing weight, reported no differences in calorie intake from subsequent meals following meals with potatoes or pasta.
However, energy consumption in one meal differed based on the starch component; when individuals ate until satiated, food consumption was comparable for rice, potatoes, or pasta; however, the overall calorie intake was lower for potatoes, probably due to potatoes' lower energy density.
The gastric emptying rate of pasta was slower than that of other starch-rich food items, such as mashed potatoes, bread, or rice.
Conclusions
Based on the review findings, pasta may influence body weight through its low glycemic response; however, evidence of its impact on appetite, appetite-associated hormones, and stomach emptying is limited and ambiguous.
Observational studies and clinical trial data show that pasta is either negatively or not linked with obesity or overweight in healthy individuals and does not contribute to weight gain when consumed as part of a healthy diet.
The methods by which pasta influences one's weight are not well characterized; however, slow digestion and a lower glycemic index might have an integral part and should be researched further. Nutritionists could incorporate pasta into weight management plans as a low-GI carbohydrate option in the context of balanced diets. However, further research, including randomized controlled trials, must validate the findings.
Journal reference:
Sanders, L. and Slavin, J. (2023) "Impact of Pasta Intake on Body Weight and Body Composition: A Technical Review", Nutrients, 15(12), p. 2689. doi: 10.3390/nu15122689. https://www.mdpi.com/2072-6643/15/12/2689
Posted in: Medical Science News | Medical Research News | Medical Condition News
Tags: Adolescents, Body Mass Index, Bread, Carbohydrate, Chronic, Clinical Trial, Diet, Digestion, Food, Frequency, Ghrelin, GLP-1, Glucagon, Glucagon-like Peptide-1, Gluten, Glycemic Index, in vitro, Nutrients, Obesity, Pasta, Protein, Research, Stomach, students, Weight Loss, Wheat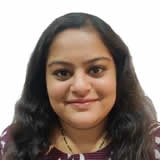 Written by
Pooja Toshniwal Paharia
Dr. based clinical-radiological diagnosis and management of oral lesions and conditions and associated maxillofacial disorders.
Source: Read Full Article