Even a veteran NASA astronaut who has made repairs on the International Space Station can have trouble controlling a drone.
On Scott Parazynski's fifth and final shuttle mission in 2007, the STS-120 crew was already in space when it discovered a problem with a solar panel that had begun to rip apart. Parazynski and his partner, Doug Wheelock, stepped out on a 90-foot robotic arm to "sew together" the damaged panel. "It was a quite an epic spacewalk," he said in an interview with ABC News. "It was epic — every once a while you look up and you can identify the Himalayas!"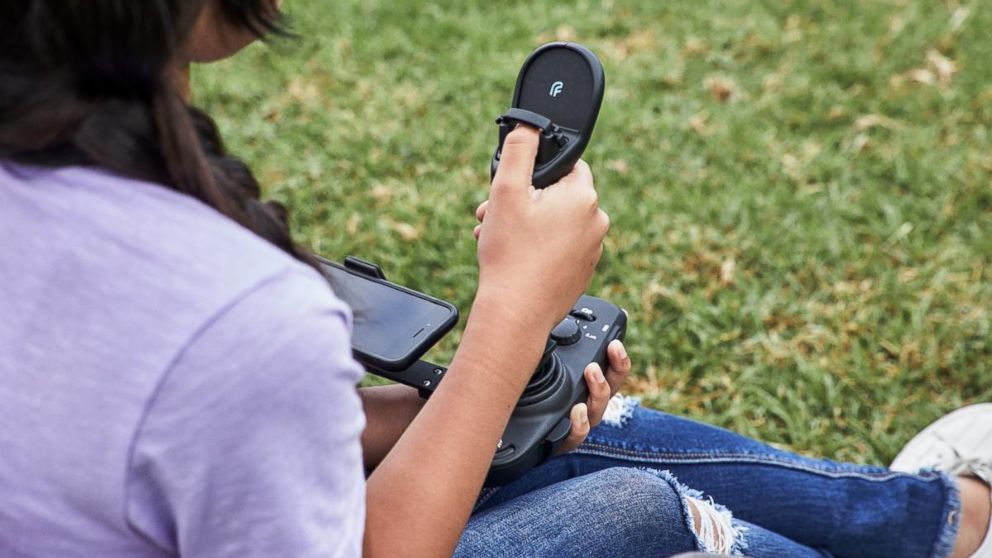 Yet, even with that kind of experience, the former emergency and trauma doctor started flying drones as a hobby and noticed that he "lost situational awareness of where my drone was. That was my A-Ha! moment," he said.
At the time, he was working at the Methodist Hospital Research Institute in Houston with surgical robotics, where he first came up with the idea for the underlying technology in the drone controller, which was based on the wish to better control movement in devices used for surgery. His experiences with flight control and operating the space shuttle arm helped flesh out the idea.
"I spent a lot of time in space, flying robotic arms, doing spacewalks, building and repairing space stations, but also flying aircraft, flying robotic systems, working in virtual reality," Parazynski said. Now, as the founder and CEO of Fluidity Tech, he has developed a new drone controller. "Through all these unique experiences, I realized the tools we use for surgical robotics today are really awkward and clunky. If you're not doing it all the time you lose your proficiency. The same is true for drone fliers as well."
The link between his two former careers — moving objects through virtual or physical space — is the inspiration behind the FT Aviator, which bills itself as the first single-hand-operated, precision drone controller with advanced camera interfaces built directly into the device. It's a device he hopes will eventually be adapted to use for robotic surgery, in which someone handling the controller in, say, Houston, where he's based, could operate remotely on a patient anywhere in the world.
Basically, the FT Aviator looks like a fancy joystick that a user can hold in one hand and maneuver with a single thumb. It will work more precisely with a second hand to control the camera features or can rest upon a flat surface or tripod. Most controllers are still two-handed devices that look like they're for gaming.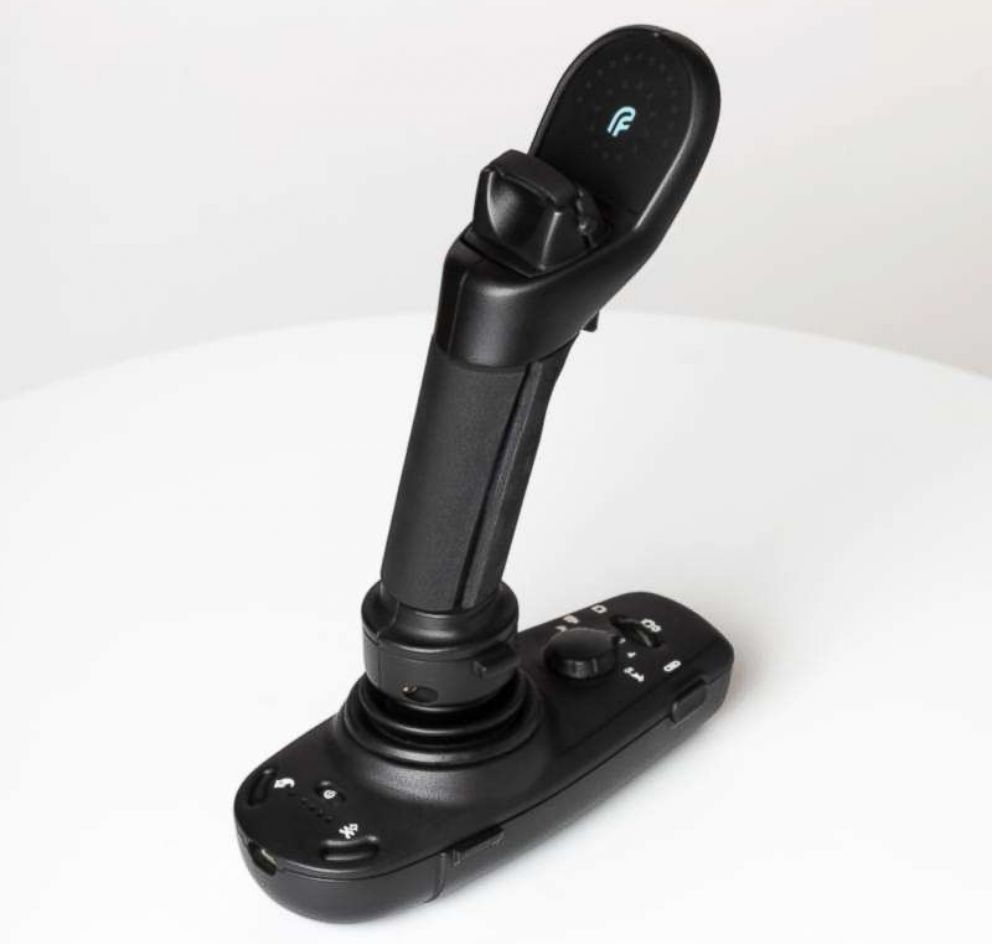 "We've made it almost as simple as thinking of your thumb tip as the nose of the drone. Flight becomes almost a subconscious act. Your entire attention then becomes getting that perfect shot with our device," Parazynski said, adding, "we've been using the same basic controls for radio-controlled aircraft for 80 years."
Funded by Kickstarter and private investors, the FT Aviator is now available for pre-order on the website for $299.99.
In the future, Parazynski hopes that doctors will be able to use a precise controller like the FT Aviator and a tiny camera to "fly through the virtual patient" and make smaller incisions, have better mapping of the body and, as a result, have a faster healing time. For example, laparoscopic surgery, which involves going through the belly button with a tiny camera, could become even more precise.
For now, Fluidity is working on building out commercial applications of the Aviator with drones. After funding from a successful Kickstarter campaign and private investors, it received a "CES 2019 Innovation Award."
According to a Goldman Sachs report, the drone market is expected to reach $100 billion by 2020.
The company sees a future in increased drone use in disaster relief.
During Hurricane Harvey, Parazynski and his wife, a planetary scientist who was recovering from a car accident, became trapped in a hospital for three days.
"We were locked in the rehabilitation hospital behind a moat because the waters were rising behind the medical center," Parazynski said. "Drones really came to the rescue. There were many people who were stranded for quite a long time and to be able to map out areas that were damaged, find people who were in need of rescue."
"I think in search-and-rescue, and in fire, if there was a — God forbid — active shooter situation, we want our public safety officers to have the tools available to them so they aren't injured. Every firehouse ought to have one in their rig, before they commit to sending firefighters in, or to maybe fly them into the fire to document the fire inside," he said.
He's hoping a simpler controller will cut down on the hours and cost of training drone pilots.
"It makes more sense to send in a drone first before you put someone in harm's way," he said. "With our tool, it makes it possible for anyone to fly a drone."
Source: Read Full Article