If you are reaching out for psychological help, what's your chance of getting care, close to where you live and at a price you can afford? If you live in wealthier parts of our capital cities and have the capacity to pay well above the Medicare rebate, you stand a reasonable chance. By contrast, if you live in the outer suburbs, or rural and regional Australia, or do not have the capacity to pay additional fees, then your chances are very slim.
Currently, 22 per cent of Australians in the lowest income groups experience high or very high levels of mental distress, compared with nine per cent in the highest income groups. Yet, those in the lowest income groups receive far fewer Medicare services. The end result is tremendous pressure on emergency departments. This will get even worse over Christmas as many private clinics shut down.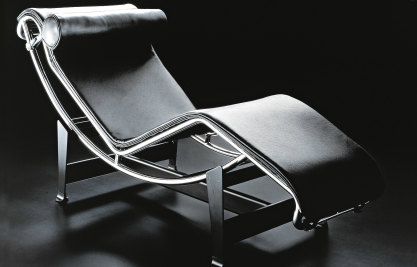 In the psychologist's chair.Credit:Fairfax
The fundamental unfairness of our system underpins Minister for Health, Mark Butler's decision not to extend the 'COVID-precipitated' increase from 10 to 20 sessions for psychological therapies. As we warned, while this change would benefit some people, it would severely disadvantage many more. This was always a case of "good politics" and "bad policy", given the likelihood that it would disadvantage those with the least access to care. Those changes that were genuinely related to COVID-19, such as financial support for telehealth services, and the development of new 'pop-up' public clinics are continuing.
Given that there are a fixed number of professionals available, the maths is simple. Every time a psychologist extends a treatment for one person from five (the average number used) to 20 sessions, three more people get no service at all. What we do know about those who get more is that they pay the additional out-of-pocket costs and that they are more likely to live in wealthier locations. A classic case of "Pull up the ladder, I'm on board".
However, we know very little about what conditions these people are experiencing, whether the treatment is optimal, the degree to which they are improving or the extent to which they may benefit from a different model of care. While the data from the national evaluation does show those with more severe distress benefit, it also reveals it gets worse for a significant subgroup.
As one of the architects of the 2001 scheme "Better Outcomes" that initiated psychological services under Medicare, I actively support the minister's decision. Here's why. Initially, the program was very small, just $50 million over four years. The scheme was targeted brief psychological interventions, particularly for those people with mild to moderately severe problems. It was never intended to support longer-term or complex care.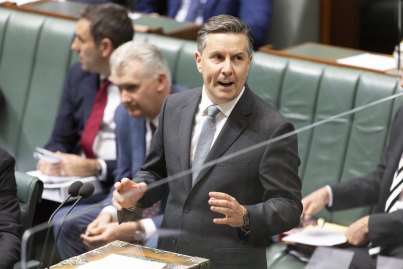 Health and Aged Care Minister Mark Butler.Credit:Alex Ellinghausen
In 2006, "Better Outcomes" was replaced by "Better Access" promoting the dubious virtues of simple fee-for-service arrangements. The health professions responded with gusto. By 2021, 2.65 million people received an assessment, while half (1.34 million) progressed to psychological care. The scheme now costs $1.2 billion annually, with $827 million being paid for treatments. However, by 2022, 69 per cent of treatments now involve a co-payment (up from 53 per cent in 2018), averaging $90 per session (up from $74 in 2018). The number of new people coming into the scheme each year has rapidly decreased, down from 56 per cent to 50 per cent. This means about 80,000 fewer people each year have any access to care.
There is no doubt that there are many people who require more than 10 sessions of individual therapy. They are people with disabling post-traumatic stress disorder, obsessive-compulsive disorder, severe anxiety or depression often complicated by alcohol misuse or borderline personality disorder. The question is not whether these people would benefit from 10, 20 or 40 or more "therapy" sessions, but rather are the right people receiving the best care? As the previous government recognised for the management of eating disorders, a completely different approach is required.
We need expert psychologists to work in teams with psychiatrists, other skilled medical practitioners, social workers, mental health nurses, occupational therapists and education and employment support officers. We also desperately need professionals to work in programs that focus on providing early intervention to children and youth.
Services like Headspace (for youth mental health) have seen a mass exodus of highly skilled professionals to more lucrative private clinics. The situation is so extreme that the NSW government has now stepped in to fund skilled and professionals in training to take up some of these empty posts. Concurrently, the state government is struggling to recruit skilled staff to assist suicidal young people.
There are clear things to be done now. They include: substantive investments in training of clinical psychologists; deployment of funds regionally through the primary health networks to deliver services outside capital cities; coordinated waiting lists for specialist assessment and delivery of skilled interventions; and active tracking of who is receiving care and documenting actual outcomes from care.
Rather than simply perpetuating the Commonwealth's biggest but most unfair investment in mental health, Minister Butler has taken the first critical step towards implementing 21st-century mental health care. We need services that deliver "Right Care, First Time, Where you live". Some may say that the minister's action also signals that the Albanese government is much more concerned than its predecessor about a 'fair go' for all.
The Opinion newsletter is a weekly wrap of views that will challenge, champion and inform your own. Sign up here.
Most Viewed in Lifestyle
From our partners
Source: Read Full Article