I've been meditating and doing yoga daily since I was 16, but that doesn't mean I'm zen from the moment I wake up till I crawl back in to bed. My urge to reach for my iPhone and spend (too much) time scrolling social media was totally ruining my sleep till I started using the Loftie Clock (Loftie, $165).
It replaced four apps that were keeping my iPhone on my nightstand: my alarm clock, meditation, sound bath, and night light apps. It also tells stories and has a white noise machine, which are both great for drowning out the noise below my second-floor Manhattan apartment.
Because I have no need to keep my phone in my bedroom now, I leave it in my living room and try to wait as long as possible to reach for it in the morning. I'll be honest—this was extremely hard at first, but it felt liberating after about a couple of weeks. Don't get me wrong—I still lust after my phone on occasion, but the need and inclination to reach for it first thing in the morning has significantly decreased.
Now, rather than reaching to see how many texts I got overnight, I first notice the sunlight streaming in through my room and take a moment to get in tune with my body before starting my day.
Here's why it's the only alarm clock I'll ever use: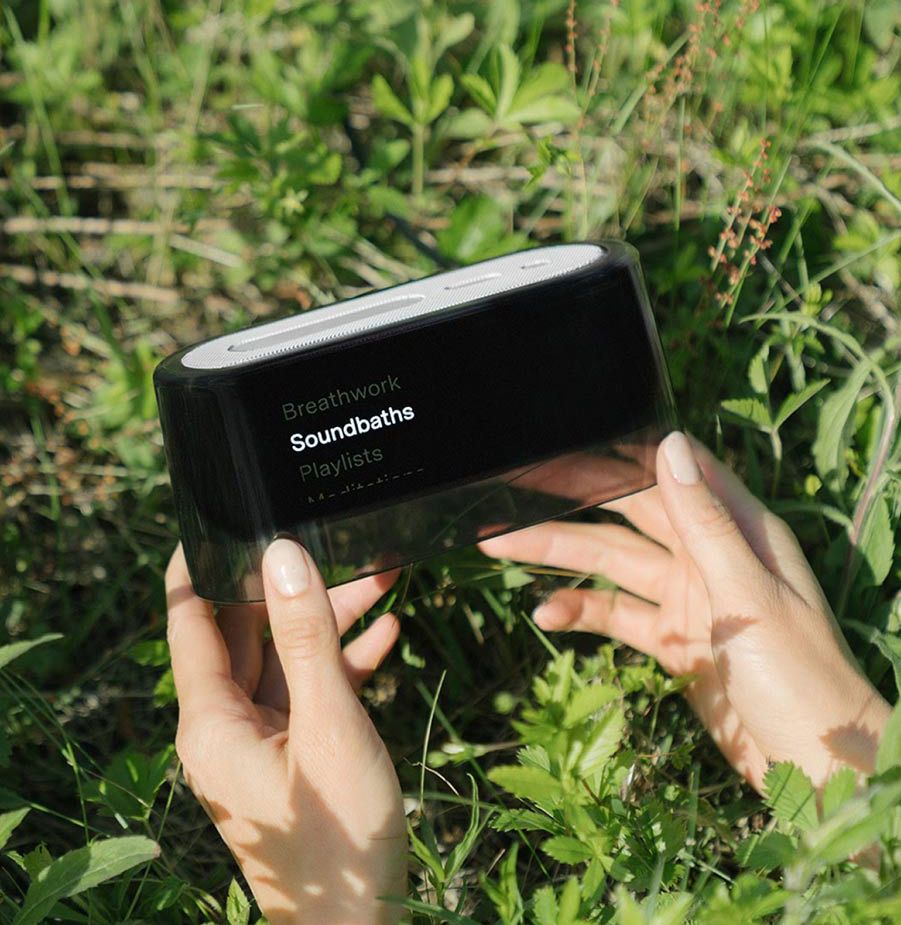 It saves me hours of time.
I didn't realize how long it was taking me to get out of bed and to fall asleep till I completely removed the option of passively scrolling Instagram in bed. I was spending up to an hour each morning and night checking social media, emails, and texts.
Now, I wake up to the soothing sound of birds chirping out of the Loftie clock before selecting one of the many guided meditation, soundbath, or breathwork practices to do. It's a slow way to ease in to my morning rather than being inundated with information first thing.
I'm sleeping better than ever.
I (delusionally) tell myself "I'm going to go to bed early tonight!" almost every night, but since I got the Loftie clock, I actually do. Yes, that's partially because I'm spending less time on my phone, but it's also because my thoughts aren't moving in a hundred different directions before I go to sleep.
Now, because my time in bed is mostly spent reading, meditating, or actually sleeping rather than engaging in conversations online, my brain and body actually get in to dreamy sleep mode the second I tuck myself in. It used to take me at least 30 minutes to fall asleep, but after three months of kicking my iPhone out of my bedroom, it takes me closer to five or less.
There's a wide, ever-changing variety of offerings.
Each Loftie is actually uniquely connected to an app on your phone, so you can set your alarm straight from your app. What's even better is that as the app updates, so do the offerings in the clock to make sure that you don't tire of the same guided meditations, bedtime stories, and breathwork exercises.
At first, $165 for an alarm clock sounded ludicrous to me till I realized that this was replacing more than just inexpensive apps on my phone. Having the functions of a night light and white noise machine in one small clock is more than my tiny apartment could have ever dreamt of—and now I'm dreaming better than ever.
Source: Read Full Article