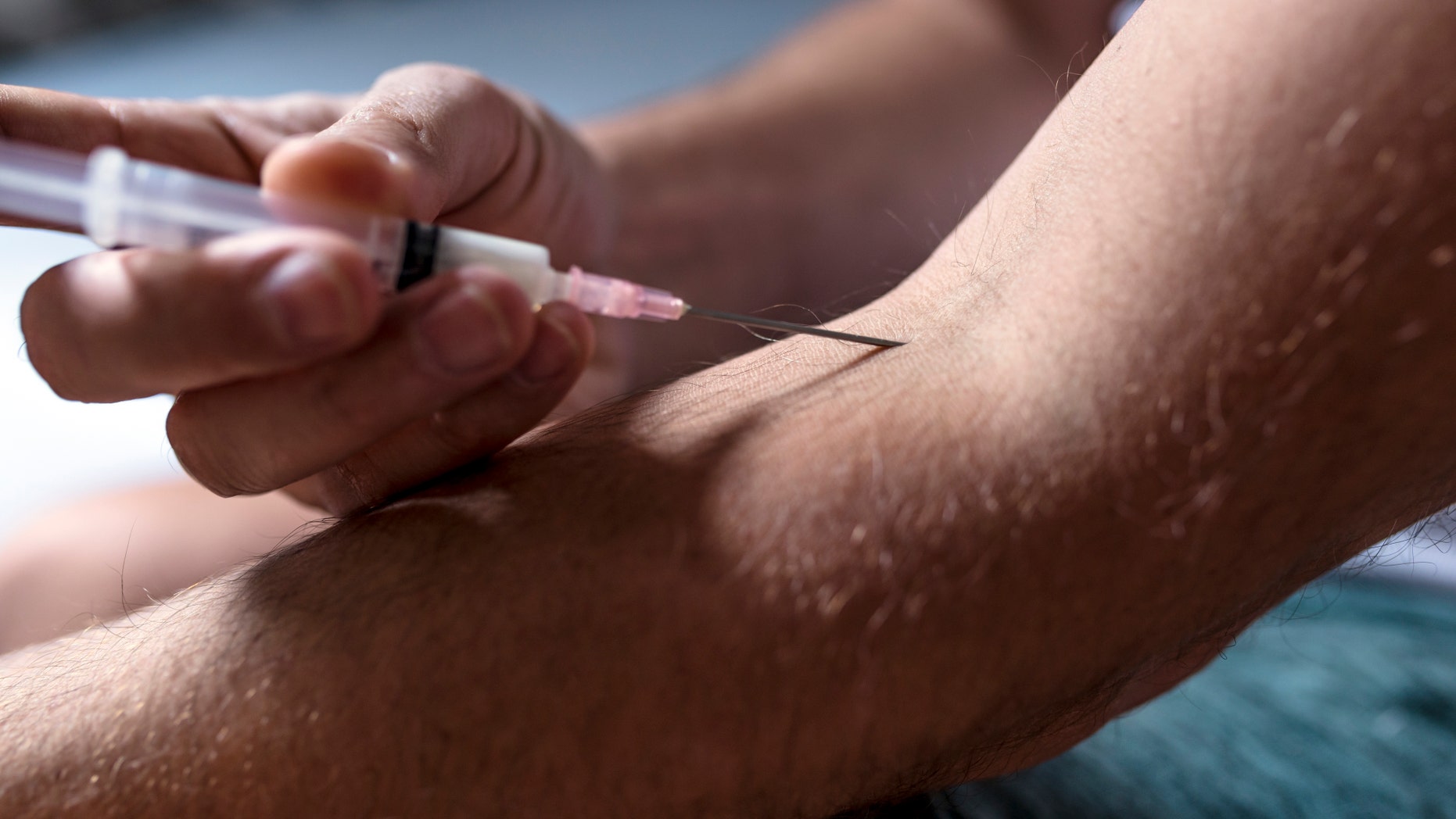 The unnamed man said he had been injecting the "at-home" remedy for 18 months.
(iStock)
A bizarre "at-home" remedy for back pain has landed a 33-year-old unidentified patient in the Irish Medical Journal after doctors discovered that he was injecting his own semen into his forearm.
According to the case report, the man had presented with severe lower back pain and said that he had lifted a heavy object recently. During an examination, they had noticed that his right arm was red and there was a lump.
STYLIST SPOTS MAN'S CANCER WHILE BRUSHING HIS HAIR
"The patient disclosed that he had intravenously injected his own semen as an innovative method to treat back pain," the report's author, Dr. L. Dunne, of Adelaide and Meath Hospital, wrote. "He had devised this 'cure' independent of any medical device. Upon further interrogation of this alternative therapy, he revealed he had injected one monthly 'dose' of semen for 18 consecutive months using a hypodermic needle which he had purchased online."
ANTI-VAXXERS AMONG TOP 'THREATS TO GLOBAL HEALTH,' WHO SAYS
An X-ray revealed subcutaneous emphysema, which occurs when gas or air is trapped below the skin. It was discovered that the patient had failed multiple times to inject the bodily fluid, which resulted in "extravasation of semen into the soft tissues."
Dunne said it is believed to be the first time a patient attempted to inject himself with semen in hopes of curing a condition, and that it demonstrates "the risks involved with medical experimentation prior to extensive clinical research in the form of phased trials inclusive of safety and efficacy assessments."
CLICK HERE TO GET THE FOX NEWS APP
The author said the patient's back pain had improved during his hospital stay, and that he left on his own accord.
Source: Read Full Article