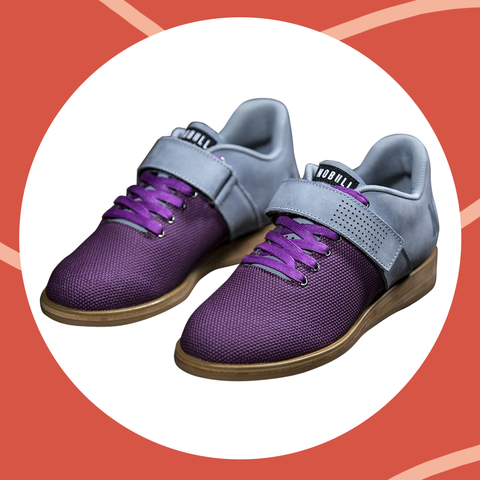 If you follow fitness fanatics on Instagram (hi, guilty!), chances are you've heard of the brand No Bull, and more specifically No Bull shoes.
The brand launched in 2015, with a goal to cater to people who work hard and don't believe in excuses—hence the name. And while the brand promises that their products are top-of-the-line, they also make it a point to call out that the gear itself won't make you fitter or a better athlete…that part's up to you. (Sorry!)
"No Bull is about the mindset it takes to accomplish your goals," explains Todd Meleney, director of marketing for No Bull. "There's no frills and no B.S—it's all about you getting up every day and putting in the work."
One category of No Bull footwear is lifting shoes, which came out about a year after the brand launched. And while they may look similar to other brands, their price tag does not: No Bull lifters are a whopping $300! So…are they worth it?
What makes No Bull so special?
Some weight-lifting shoes are designed for versatility—HIIT, lifting, jumping, running, and so on. Not these. These shoes are designed specifically for weightlifting and weightlifting alone.
Each pair is handmade—not a feature you find frequently in a gym shoe. It includes a stacked leather heel, which isn't only chosen for it's top-of-the-line quality, but also for its ode to the traditional look of lifting shoes. "If you prefer modern science in your footwear, this is not for you," the brand states on their website.
View this post on Instagram
A post shared by NOBULL (@nobullproject) on
On top of the of laces, the shoes also have foot straps (that Velcro-over-the-tongue situation) to provide more support for the ankle.
The upper of the shoe is similar to the brand's other trainers, made out of a seamless military grade fabric they call SuperFabric. It's designed to be durable and abrasion-resistant (because you're bound to give them a beating), while also breathable enough to keep your feet from getting too sweaty when the weight gets heavy. The fabric was originally created to hold up against rope climbs, box jumps, and other hardcore CrossFit training regimens, so it made sense to carry over that quality and durability into their lifter.
What do people think of them IRL?
In a review on Bar Bend, CrossFit Games athlete Alex Anderson raves that No Bull are the best weightlifting shoes on the market, made of top-of-the-line materials, and exceptional craftsmanship. "They are super solid, yet also provide extensive mobility while lifting," he said.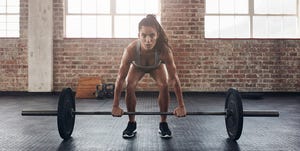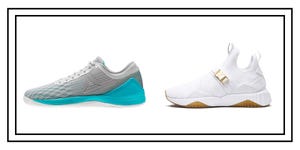 It's not just competitive athletes who are into the shoes. Experts from sites like Outdoor Gear Lab and Run Repeat have also tested them, and had positive things to say about the construction and performance. But they mention some downsides, like the lack of versatility and the fact that the leather may need some upkeep. And of course, that steep price tag!
"A friend of mine referred me to the brand and I decided to try them out, starting with the trainers," says Lulu Faria, NESTA-certified personal trainer, and coach at Solace in New York City. "I have a wide foot and the toe box is perfect for me. And I also just feel like they're perfect for CrossFit style workouts."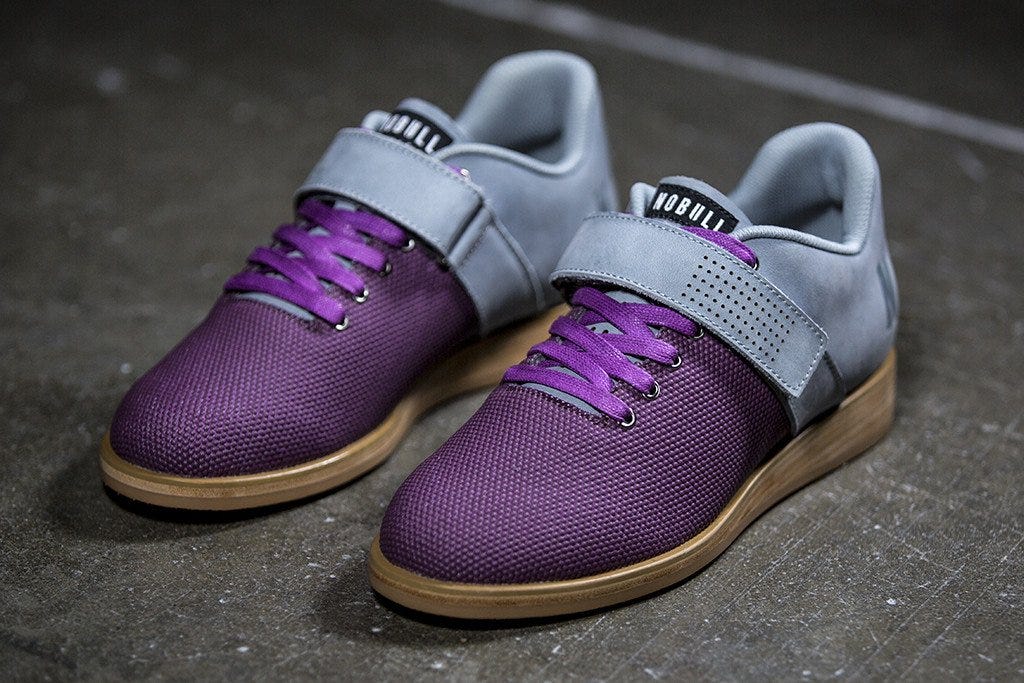 Are No Bull sneakers for you?
Users of the shoes all have one thing in common: They're serious about lifting. Whether you're a CrossFitter looking to really progress some of your Olympic lifts, or you're a competitive power lifter focusing on hitting PRs, these shoes may be worth the investment.
The bottom line: If weight lifting is a consistent part of your workout, you want a shoe that's solely made for lifting, and you also have the money to afford it—you won't be disappointed with the No Bull lifting sneaker.
Source: Read Full Article