Keto-friendly Michelob Ultra beer just announced its newest line, flavored Infusions.
Launching this month, the first flavor Michelob announced, Lime & Prickly Pear Cactus, has just 5 grams of carbs per serving.
The Infusions line features real exotic fruits and no artificial flavors, making it a healthier beer option for keto dieters (and everyone else).
Spring officially starts tomorrow, and to celebrate, Michelob Ultra is making dreams come true for keto dieters: with a new low-carb, *fruity* beer.
The brand just announced that this month, they're launching the first-ever flavored versions of its beloved keto-friendly, low-calorie light beer, called Michelob Ultra Infusions. The first beer to drop will be Lime & Prickly Pear Cactus, rumored to be followed by Pomegranate & Agave shortly after. (Um, yum!)
Want to make a low-sugar cocktail? Try this mojito recipe:
Sticking to its as-healthy-as-beer-can-get roots, Michelob Ultra Infusions have just 95 calories per bottle. Unlike the original line, though, the Infusions have slightly more carbs—around 5 grams each, versus the usual 2.6 grams, according to the brand. But that number falls way below the average 13 grams (!) that most traditional beers have. Plus, it's worth pointing out that the new beers feature real exotic fruits and no artificial colors or flavors, so those extra carbs are at least ones that you can feel good about.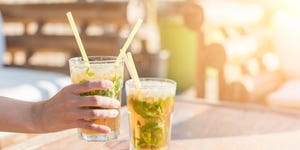 ICYDK, the keto diet requires consuming fewer than 50 net carbs per day (and ideally no more than 20) in order to encourage the body to burn fat for energy, in a state called ketosis (hence the name). That generally means that beer is off-limits. Fruit doesn't really stand much of a chance either, because of its high sugar content. So this launch is truly giving keto dieters the best of both worlds.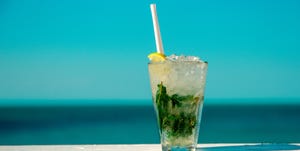 TBD on the exact date when you'll start seeing Michelob Ultra Infusions at your local liquor store, but when you do, kick back and rejoice in all its low-cal, keto glory.
Source: Read Full Article