In a recent study published in Emerging Infectious Diseases, researchers reported an increase in Candida vulturna infections among residents of China between 2019 and 2022.
Background
C. vulturna, a mycotic organism phylogenetically similar to Candida auris and Candida haemulonii, was initially obtained in 2016 from flowers, and ever since, it has been isolated sporadically in several nations. The fungal pathogen has been isolated from biological tissues such as serum and non-biological objects such as peripherally inserted-type central catheters (PICCs).
Candida auris, Candida haemulonii, and Candida vulturna originate from the Metschnikowia clade. Resistance to antifungal drugs such as azoles has been commonly reported for the clade's species. In mainland China, Candida auris infections are less frequent; however, other candida species, such as Candida haemulonii have become increasingly prevalent in recent times.
About the study
In the present study, researchers assessed deidentified data from individuals hospitalized in the Shanxi Province of China due to Candida vulturna infections.
The team selected 19 individuals (17 males and two females) infected with Candida vulturna between 1 January 2019 and 26 October 2022. Cell culture experiments were performed using a chromogenic culture medium and liquid media to identify Candida species growth, which was verified by sequencing their internal transcribed spacer (ITS) sites in ribosomes.
Based on ITS sequencing and genotyping multilocus sequences for eight conserved genes, the fungal isolates were phylogenetically analyzed. In addition, environmental screening assays were performed to detect Candida species on hospital surfaces, including floors, walls, bed sheets, bedside tables, bed frames, chairs, and blood pressure measurement cuffs.
Further, phenotypic analysis and antifungal drug susceptibility testing were performed using one representative strain from each patient to determine the antifungal of choice based on the minimum inhibitor concentration (MIC) values, expressed as mg per liter, and the cut-offs used for Candida albicans.
Results
Among the study participants, 11 were admitted to the intensive care unit (ICU), four to the neuroscience department, and four to other departments. The participants' ages ranged between 13.0 and 83.0 years. The team isolated 16 Candida vulturna strains from bloodstream infections (from blood samples obtained by venipuncture) and seven Candida vulturna strains from the peripherally inserted central catheter tips of all patients.
The strains were initially identified as belonging to the Candida haemulonii complex based on their growth characteristics on chromogenic culture medium and verified by ITS sequencing. The majority of cases were detected in 2019. Candida vulturna was identified in two patients between 1 January 2020 and 1 January 2022, the period of peak in severe acute respiratory syndrome coronavirus 2 (SARS-CoV-2) infection cases in the region. An increase in hygiene precautions adopted during the period might have curtailed C. vulturna transmission in nosocomial settings.
All the fungal strains detected (CVDH1–19) clustered in the same clade and showed phylogenetic similarities. Since PICCs were used to deliver drugs to all the study participants and Candida vulturna was detected in the peripherally inserted central catheter tips among seven patients, PICC line usage may be considered a factor that increases the risk of Candida vulturna infections.
The team could not detect Candida vulturna on the hospital surfaces. Candida vulturna showed resistance to azoles and amphotericin B (MIC 4.0) but showed susceptibility to flucytosine (minimum inhibitory concentration of 0.1) and echinocandins such as caspofungin (MIC ≤0.10), anidulafungin (MIC ≤0.10), and micafungin (MIC ≤0.50).
In liquid culture media, Candida vulturna cells formed large aggregations with increased adhesiveness and an enhanced ability to form biofilms. The properties resembled those of the SJ01 Candida auris strain, which showed enhanced biofilm formation in the in vitro as well as in vivo settings.
Conclusions
To conclude, based on the study findings, novel and multidrug-resistant fungi such as Candida vulturna, of the Metschnikowia clade, with enhanced adhesiveness and improved biofilm formation ability can threaten public health and increase the burden on healthcare facilities. The extensive prescription of antifungals by clinicians, fungicide usage by agricultural workers, and the decreased susceptibility of novel species to antifungals could contribute to the increased emergence of multidrug-resistant pathogenic fungal organisms.
The findings indicated that stringent disinfection could prevent Candida vulturna transmission. Most Candida vulturna strains were isolated from the blood of individuals, and the strains causing the outbreak were phylogenetically related, indicating that they may have a common ancestral origin. The fungal strain isolated was less susceptible to amphotericin B and azoles, similar to Candida haemulonii species. PICC line use could increase the risk of Candida vulturna infections, besides trauma, cancer, hypertension, and pulmonary and hematological infections.
Journal reference:
Du H, Bing J, Xu X, Zheng Q, Hu T, Hao Y, et al. Candida vulturna outbreak caused by a cluster of multidrug-resistant strains, China. Emerg Infect Dis. 2023 Jul [date cited]. doi: 10.3201/eid2907.230254 https://wwwnc.cdc.gov/eid/article/29/7/23-0254_article

Posted in: Medical Science News | Medical Research News | Disease/Infection News
Tags: Antifungal, Biofilms, Blood, Blood Pressure, Cancer, Candida, Candida Albicans, Candida Auris, Catheter, Catheters, Cell, Cell Culture, Coronavirus, Disinfection, Drugs, fungi, Genes, Genotyping, Healthcare, Hospital, Hygiene, in vitro, in vivo, Infectious Diseases, Intensive Care, Neuroscience, Pathogen, Public Health, Respiratory, SARS, SARS-CoV-2, Severe Acute Respiratory, Severe Acute Respiratory Syndrome, Syndrome, Trauma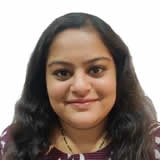 Written by
Pooja Toshniwal Paharia
Dr. based clinical-radiological diagnosis and management of oral lesions and conditions and associated maxillofacial disorders.
Source: Read Full Article