Various individual factors and social networks can influence the health and behavior of university students. Whereas socioeconomic status affects diet quality, a healthy diet can alleviate the risks of non-communicable diseases and obesity.
The college environment is often associated with unhealthy eating behavior changes due to academic schedules and living arrangements. A recent study published in the journal Nutrients evaluates nutritional habits, sleep quality, anxiety, and alcohol consumption among undergraduate female students in a science course.
Study: Macronutrient Intake, Sleep Quality, Anxiety, Adherence to a Mediterranean Diet and Emotional Eating among Female Health Science Undergraduate Students. Image Credit: Nirat.pix / Shutterstock.com
About the study
Students from Madrid, Spain, who completed online questionnaires during college hours were recruited in February 2022. Participants were only included in the analysis if they provided complete responses.
Anthropometric measurements were performed, and body mass index (BMI) values were estimated. Food intake was examined using three-day records of food consumption.
Students completed a 14-item questionnaire on Mediterranean diet adherence. The 40-item state and trait anxiety inventory assessed anxiety as a state and trait.
The 19-item Pittsburgh sleep quality index determined sleep onset latency, quality, efficiency, duration, disturbance, daytime dysfunction, and use of sleep medications. Stress was evaluated using the Spanish version of the 14-item perceived stress scale. Alcohol consumption was determined using alcohol use disorders identification test (AUDIT) scores.
Cohen's d- and t-tests compared the recommended daily intake (RDI) and mean values. Group differences were examined using the Kruskal-Wallis test. Associations between variables were compared using Spearman's rho correlation.
Poor sleep and dietary habits in female college students
The study included 191 female students with an average age of about 20 years. The median energy intake was not different between over- and under-weight students.
The median percent energy of proteins was 17.8%, which is higher than current dietary recommendations. One in ten students met the RDI of proteins.
The median percent energy of fats was 37.7%, which is also higher than recommended levels. Over 66% of students had higher percent energy of fats than the RDI.
Cholesterol and percent energy of saturated fatty acids were also higher than recommended levels. Contrastingly, the percent energy of carbohydrates was lower than current recommendations.
Only 12% of students were compliant with the RDI of fiber. A small effect size for cholesterol was observed, whereas a medium effect size was observed for the percent energy of fats, saturated fatty acids, and protein. Furthermore, a large effect for fiber intake and the percent energy of carbohydrates was observed.
Significant differences in cholesterol and percent energy of fats were evident between under- and over-weight or obese students. About 9% of students reported skipping their breakfasts.
About 82% of study participants had poor sleep quality, even though about 50% of the study cohort reported sleeping six to seven hours each night. Moreover, about 16.5% of students had scores related to subjective sleep quality, duration, and efficiency lower than 75%.
Medium adherence to the Mediterranean diet was observed in 56% of the students. About 13.5% of students had moderate to high levels of food addiction.
Students mainly consumed spirits and beers. Notably, alcohol education was required for 80% of students.
Participants with high perceived stress had lower protein and energy intake. State anxiety and stress were positively correlated. Participants consuming fatty acids were less likely to adhere to the Mediterranean diet and had less perceived stress.
Trait anxiety correlated with fatty acid intake. Students with better Mediterranean diet adherence exhibited better sleep quality. An inverse correlation was observed between fiber intake and BMI.
Conclusions
Many of the female students in this study did not meet dietary guidelines, with their percent energy of fats, protein, and saturated fatty acids significantly higher than current recommendations. Comparatively, the percent energy of carbohydrates and fiber intake were lower than recommended levels.
Under- and over-weight students consumed more alcohol than others, with significant differences by beverage type between normal and underweight students. Most respondents required alcohol education and had low sleep quality.
Notably, the study did not include males, as females were more representative of this course at the university. As a result, these findings may not be generalizable.
Importantly, the students in this study may have been more stressed during the study period, as it was conducted during their exams.
Nevertheless, these findings emphasize the importance of addressing food addiction and encouraging healthy eating among university students.
Journal reference:
Díaz, G., Hernández, S., Crespo, A., et al. (2023). Macronutrient Intake, Sleep Quality, Anxiety, Adherence to a Mediterranean Diet and Emotional Eating among Female Health Science Undergraduate Students. Nutrients. doi:10.3390/nu15132882
Posted in: Medical Science News | Medical Research News | Women's Health News
Tags: Addiction, Alcohol, Anxiety, Body Mass Index, Cholesterol, Diet, Education, Fatty Acids, Food, Nutrients, Obesity, Protein, Sleep, Stress, students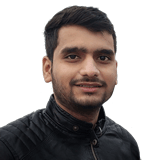 Written by
Tarun Sai Lomte
Tarun is a writer based in Hyderabad, India. He has a Master's degree in Biotechnology from the University of Hyderabad and is enthusiastic about scientific research. He enjoys reading research papers and literature reviews and is passionate about writing.
Source: Read Full Article