On Friday, the United States Women's Soccer Team (WNT) filed a gender discrimination lawsuit against the United States Soccer Federation (USSF), marking a monumental step in their long-running fight for equal pay and equal playing conditions. Arguably even more dramatic? The fact that the news comes just three months before the ladies kick off defending their Women's World Cup title in June.
In the lawsuit filed in a federal court in Los Angeles, all 28 members accused the federation, their employer, and the head of all United States soccer, of years of "institutionalized gender discrimination," according to the New York Times.
The players, including big names like Carli Lloyd, Alex Morgan, and Megan Rapinoe, are upholding that this such inequity can be seen not just in their paychecks, but also "nearly every aspect of [their] work conditions," including but not limited to, where and how often they played, the medical treatment and coaching received, and traveling conditions.
And so, it seems pretty understandable that they're not holding anything back—going as far as to remind the USSF that they have openly admitted to "purposeful gender discrimination" even in the instances where the WNT earned more, played more, won more, and earned more championships—all of which garnered higher TV audiences—compared to the Men's National Team (MNT).
USWNTPA's statement on the Lloyd Morgan et. al v. USSF filing ⬇️ pic.twitter.com/wt7l8IYAAG
If you've been keeping up with these players' path to justice, then this might sound familiar. That's because the recent lawsuit claims mirror similar accusations made in a 2016 Equal Employment Opportunity Commission complaint filed by five players: Lloyd, Morgan, Rapinoe, Beck Sauerbrunn, and former player Hope Solo. Three years later, there was still no resolution or "noticeable action," per the NYT, so it doesn't come as a surprise that the ladies took the next step and even more action: suing.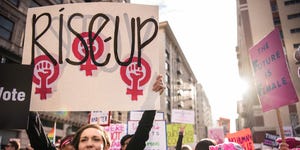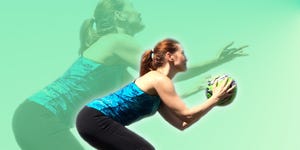 The WNT has won three of seven all-time Women's World Cup titles, including the last one in 2015, and the U.S. has won gold four times in the six Olympic Games where soccer has been played. The MNT? They took third place in the first World Cup back in 1930 and didn't qualify for the 2018 World Cup in Russia.
Oh! And today is International Women's Day. Message delivered, message received. Here's to each and every one of those 28 players.
Source: Read Full Article