In a recent study posted to the medRxiv* preprint server, researchers estimated the years of life lost during the coronavirus disease 2019 (COVID-19) pandemic in the United States.
Background
Globally, a total of 6.37 million deaths have been reported to date. Various studies have noted that while the number of mortalities associated with COVID-19 remained consistent between March and December 2020 and January and October 2021, the number of deaths increased in the younger populations in 2021. This indicated an increase in premature mortality due to COVID-19. The estimation of the potential years of life lost indicates the premature mortalities according to the probable number of years an individual would have lived had they not succumbed prematurely to COVID-19.
About the study
In the present study, researchers evaluated the years of life lost (YLL) due to leading causes of mortality during the initial 20 months of the COVID-19 pandemic.
The team obtained the mortality data according to age and gender from the National Center for Health Statistics between March 2020 and October 2021. The 15 predominant causes of death in the US between March and December 2020 and January and October 2021 were noted as per age and gender. The leading causes of death in the US were heart disease, cancer, unintentional injuries, cerebrovascular disease or stroke, chronic lower respiratory diseases, Alzheimer's disease, diabetes mellitus, cirrhosis and chronic liver disease, nephritis, nephrosis, and nephrotic syndrome, pneumonia and influenza, suicide or intentional self-harm, hypertension, hypertensive renal disease, Parkinson's disease, and septicemia.
The team also collected the standard life expectancies (SLEs) recorded in 2019 as per age and gender from the National Vital Statistics System via period life tables that provided an estimate of the number of years a cohort of individuals who are currently of a certain age can expect to live if the patterns of mortality remain unchanged for the remainder of their lives. Additionally, estimates of standard life expectancy were also obtained. The team estimated the total YLL by multiplying the number of deaths reported in each age cohort for each gender by the SLE noted for that demographic.
Results
The study results showed that the 15 predominant causes of mortality in the US were the same among both the 10-month intervals assessed and accounted for 81% of mortalities in each interval. The 15 causes of death in the US were associated with 34.3 million in 2020 and 35.9 million YLL in 2021. Cancer and heart disease were the leading causes of YLL across the assessed time intervals. However, unintentional injuries, the third leading reason for YLL, displayed an increase of 8.5% in YLL and 8.7% in mortality in 2021 compared to 2020. On the other hand, the number of YLL associated with COVID-19 increased by 25.9% in 2021 compared to 2020.
Furthermore, YLL associated with COVID-19 exhibited distinctive variations with respect to YLL per death. The number of YLL per death due to COVID-19 increased by 27.7% from 2020 to 2021. Interestingly, none of the other causes of death varied by more than 2.3% for YLL per death.
Conclusion
The study findings showed that between 2020 and 2021, even though there was a reduction in the number of deaths associated with COVID-19, a significant increase was observed in the number of YLL per death. This suggested that the increased YLL per death was due to the increase in younger mortalities associated with COVID-19. The researchers believe there is an urgent need for robust efforts against COVID-19-related mortalities across all age groups.
*Important notice
medRxiv publishes preliminary scientific reports that are not peer-reviewed and, therefore, should not be regarded as conclusive, guide clinical practice/health-related behavior, or treated as established information.
Journal reference:
Czeisler, M. and Czeisler, C. (2022) "Years of Life Lost in the United States During the COVID-19 Pandemic, March 2020 to October 2021". medRxiv. doi: 10.1101/2022.07.22.22277899. https://www.medrxiv.org/content/10.1101/2022.07.22.22277899v1
Posted in: Medical Science News | Medical Research News | Disease/Infection News
Tags: Cancer, Cerebrovascular Disease, Chronic, Cirrhosis, Coronavirus, Coronavirus Disease COVID-19, covid-19, Diabetes, Diabetes Mellitus, Heart, Heart Disease, Influenza, Life Expectancy, Liver, Liver Disease, Mortality, Nephritis, Nephrotic Syndrome, Pandemic, Pneumonia, Renal disease, Respiratory, Septicemia, Stroke, Syndrome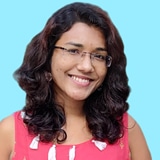 Written by
Bhavana Kunkalikar
Bhavana Kunkalikar is a medical writer based in Goa, India. Her academic background is in Pharmaceutical sciences and she holds a Bachelor's degree in Pharmacy. Her educational background allowed her to foster an interest in anatomical and physiological sciences. Her college project work based on 'The manifestations and causes of sickle cell anemia' formed the stepping stone to a life-long fascination with human pathophysiology.
Source: Read Full Article