The current frontier of cancer vaccines
How cancer vaccines operate
Cancer vaccines in breast cancer
How proteomics and virology are being used in tandem
Limitations
References
Further reading
---
With the recent upsurge in virology and vaccine production due to the COVID-19 pandemic, medical professionals rely more on this new modus operandi. One prominent example is the use of "cancer vaccines," a relatively new technology in the field of oncology, first adopted just two decades prior. This is often preferred to traditional methods like chemotherapy or radiotherapy because it is more precise in its targeting. In addition to this boon, these vaccines can adopt preventative measures, like those created for oncogenic viruses such as HPV and HBV, and active measures for when the patient in question has already been diagnosed with late-stage cancers.
The current frontier of cancer vaccines
The three most prominent forms of cancer vaccine are intravesical BCG live, sipulecel-T, and T-VEC vaccines. Each exhibits unique kinetics when introduced to the body and will target aberrantly expressed proteins. A notable example of an aberrant protein could be neoantigens, possessing the ability to exchange throughout different cancer cell lines, resulting in harmful antigen cascades.
Bacillus of Calmette and Guerin (BCG) strains of Mycobacterium Bovis are employed as attenuated cancer vaccines, made potent through the high colony turnover and subsequent serial dilution assays. Sipuleucel-T vaccines (developed by Dendreon Corporation) are used in treating asymptomatic metastatic prostate cancer, made possible after a decade of immunological research and 13 years of clinical trials.
Representing the first approved cancer vaccine, this therapeutic encompasses an excellent risk-to-benefit ratio and is easily used in conjunction with other, more aggressive treatment measures. Finally, Talimogene laherparepvec (T-VEC) vaccines are immunotherapies that treat melanoma skin cancer that has metastasized and spread throughout the lymph nodes and soft tissues.
How cancer vaccines operate
Cancer vaccines are charged with stimulating the long-term immune responses that are triggered by host T-cells. This therapeutic is in its infancy compared to more traditional forms of treatment and is thus being used in C57BL/6 mice, Sprague-Dawley rats, and other murine models. This is performed to test its properties within tumor microenvironments and its properties of immunosuppression. The tumor's microenvironment consists of many elements, including immunosuppressive markers, altered extracellular matrices, and solubility factors. These all go to alter the metastatic ability of the tumor and, consequently, are prime targets for cancer vaccines.
What is a Cancer Vaccine?
In one paper produced by DeMaria PJ et al., we see 10 driver mutations tested for immunogenic ability. These mutations resulted in neoantigens, proteins that form on cancer cells and not normal host cells. These cells can be targeted by CD4+ and CD8+ T cell receptors and are prime targets because inhibiting these neoantigens will not jeopardize the health and biochemistry of normal cells. In addition to these targets, it appears as though inhibiting the CD169+ (sialic acid receptor) via these cancer vaccines will stimulate specified amounts of T cell responses. This was proven in anti-melanoma-associated antigens in human leukocytes and transgenic mice.
Cancer vaccines in breast cancer
These cancer vaccines are often delivered in conjunction with other immune therapies and treatments to effectively target the ailment based on the cancer variant/stage of cancer. Designer therapies such as these can be found in Phase 2 clinical trials of the Mayo Clinic, which are implemented in patients with triple-negative breast cancer. By targeting folate receptor α FOLR1, a highly expressed protein in metastatic breast cancer, a resultant downregulation of the protein proceeds, which has led to a decrease in tumor growth. They have also been used to treat ductal carcinoma in situ, a pre-malignant form of breast cancer.
How proteomics and virology are being used in tandem
Many strategies are being employed to achieve an enhanced rate of tumor antigen recognition and reduce immune tolerance, all using (if not deriving influence from) vaccinology. Tumor antigens are now being infused within patients to grant a more robust immune response produced through a non-pathogenic virus.
Tumor-associated lymphocytes are biopsied and can be amplified in vitro through various extension techniques. The resultant proteins are then re-infused into the patient, boosting the immune response through recognition. This same method can be performed on idiotypic antibodies (sharing characteristic binding specificity & structure), which can then be applied directly to cancer cells and heavier masses.
Limitations
Though this new technology is gaining more prominence now, it has had many hurdles to overcome, and others are still on the horizon. Only recently have we been given the advancements necessary to genotype rapidly developing tumors, a necessary process when trying to assay relevant biomarkers and moieties for drug targets. Our approach to finding defined antigens in all tumors bore no success until the recent discovery of neoantigens. This target has yet to receive an adequate amount of investigation.
Therefore, the vaccines being used must be very patient-specific, something that will require time and resources to accomplish. Finally, these vaccines employ an aggressive tax on the body's immune system, which could lead to T-cell exhaustion within the body.
All these limitations are being addressed using checkpoint blockades. A more thorough understanding of the cancer-immune cycle is still necessary if we wish to normalize the implementation of these vaccines. Until then, a range of other therapeutic approaches is being used.
References
DeMaria PJ, Bilusic M. Cancer Vaccines. Hematol Oncol Clin North Am. 2019 Apr;33(2):199-214. doi: 10.1016/j.hoc.2018.12.001. Epub 2019 Jan 28. PMID: 30832995.
Apostolopoulos V. (2019). Cancer Vaccines: Research and Applications. Cancers, 11(8), 1041. https://doi.org/10.3390/cancers11081041
DeJager R, Guinan P, Lamm D, Khanna O, Brosman S, DeKernion J, et al. Long-Term Complete. (2021) Remission in Bladder Carcinoma in Situ with Intravesical TICE Bacillus Calmette Guerin. Urology 1991;38:507-513.
Zhang Zheying, Lu Manman, Qin Yu, Gao Wuji, Tao Li, Su Wei, Zhong Jiateng. (2021) Neoantigen: A New Breakthrough in Tumor Immunotherapy. Frontiers in Immunology (12) 1664-3224 10.3389/fimmu.2021.672356
Zhang, Z., Liu, S., Zhang, B., Qiao, L., Zhang, Y., & Zhang, Y. (2020). T Cell Dysfunction and Exhaustion in Cancer. Frontiers in cell and developmental biology, 8, 17. https://doi.org/10.3389/fcell.2020.00017
Sipuleucel-T: APC 8015, APC-8015, prostate cancer vaccine–Dendreon. Drugs R D. 2006;7(3):197-201. doi: 10.2165/00126839-200607030-00006. PMID: 16752945.
Kalli, K. R., Block, M. S., Kasi, P. M., Erskine, C. L., Hobday, T. J., Dietz, A., Padley, D., Gustafson, M. P., Shreeder, B., Puglisi-Knutson, D., Visscher, D. W., Mangskau, T. K., Wilson, G., & Knutson, K. L. (2018). Folate Receptor Alpha Peptide Vaccine Generates Immunity in Breast and Ovarian Cancer Patients. Clinical cancer research : an official journal of the American Association for Cancer Research, 24(13), 3014–3025. https://doi.org/10.1158/1078-0432.CCR-17-2499
Butterfield LH. Cancer vaccines. BMJ. 2015 Apr 22;350:h988. doi: 10.1136/bmj.h988. PMID: 25904595; PMCID: PMC4707521.
Further Reading
All Cancer Content
What is Cancer?
What Causes Cancer?
Cancer Glossary
Cancer Classification
More…
Last Updated: Jul 4, 2022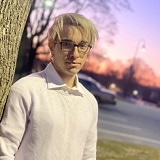 Written by
Vasco Medeiros
Obtaining an International Baccalaureate Degree at Oeiras International School, with higher levels in Chemistry, Biology, and Portuguese, Vasco Medeiros has just graduated from the University of Providence College with a Bachelor of Science. Before his work as an undergraduate, he first began his vocational training at the HIKMA Pharmaceuticals PLC plant in Ribeiro Novo. Here he worked as a validation specialist, tasked with monitoring the gauging and pressure equipment of the plant, as well as the inspection of weights and products.
Source: Read Full Article