What is virtual reality?
Virtual reality is an environment generated with the help of animated computer programs and displayed on the screen – an external space that is similar to a real one. Although it has similar properties to film and television, virtual reality has some distinctive features.
The key component of this technology is the ability of a person to interact with the virtual environment. Immersed in the virtual space, they can participate in virtual events; for example, they can move around, manipulate virtual objects, and even observe their own actions from the side as an outside spectator.
Virtual reality is most well-known for its use in gaming. Virtual reality gaming can be used as a method to assist the fundamental mechanisms of the physiology of movement in neurorehabilitation.
Applications of treatment
According to the idea of active relearning, for the restoration of functions to occur successfully and in the shortest possible time, physical rehabilitation must meet the following requirements.
First, the patient needs to train in an environment that is as close to real as possible.
Secondly, since learning the execution of movement mainly occurs through trial and error, the patient must be able to realize their mistakes to successfully correct the execution of the movement. In other words, the patient must be provided with objective information about the progress and quality of the task.
And thirdly, the patient must want to be actively involved in the process.
Using traditional methods of physiotherapy, for example, therapeutic exercises, it is not always possible to combine all three prerequisites for actively teaching the patient motor skills.
Virtual reality, with its ability to simulate almost any space, presents practically unlimited feedback communication and highly motivating gaming tasks that can fill in the missing components of a successful rehabilitation program.
Virtual reality in establishing a physical environment
Virtual reality, with its unique capabilities to reproduce almost any environment and provide additional feedback enabling the signaling of errors, has proven to be extremely effective in the transfer of motor skills training.
In one study, it was shown that the parameters of movement performed in real space do not differ much from those recorded in a virtual environment. Analyzing the attempt to reach and then capture a ball in a real environment and in a virtual two-dimensional space, authors of the study did not find any significant difference in movement.
Virtual reality technologies
Currently, there are various systems that allow you to generate a virtual space. The space is usually created with the help of animation computer programs, displayed on a computer screen, TV, or helmet-mounted display, and presented to a person in real-time.
Moreover, to enhance the effect of reality, the image on the screen may be accompanied by various sound effects and smells. The additional application of vestibular and proprioceptive stimuli also enhances the sense of real presence. For example, a virtual plot can be presented to a person while standing on a movable support or walking on a treadmill.
Fitting to human capabilities
Technologies differ from each other in the degree of human immersion in virtual reality. The ability to observe your own actions, as well as the complete exclusion from the field of view of any other information not related to the virtual plot, creates a feeling of full presence.
On the contrary, interaction with the virtual environment displayed on the screen of a small computer monitor using a computer joystick or mouse does not exclude the possibility of capturing events that occur with the help of peripheral vision.
This in turn reduces the feeling of reality of virtual events. Given the variety of technologies that generate virtual reality, it is extremely important to choose a method that will meet the goals and objectives of rehabilitation in each specific case.
Conventionally, the methods of displaying virtual space can be divided into those generating an image on a flat screen and broadcasting it through helmet-mounted displays or convex-concave surfaces.
The flat-screen image is usually projected in stereo. The stereo image on the screen is two-layer and is perceived through special stereo glasses. A feature of such stereo glasses is the presence of special filters that allow separate pictures for the left and right eyes. So, one eye perceives the image through a horizontal filter, while the other eye through a vertical one.
Using binocular vision, the brain combines both images into one, which creates the illusion of its three-dimensionality, known as the stereo effect.
The volume of the image is important, but not the only factor that creates a sense of reality. The environment around us does not remain still, it is constantly changing its position in relation to us. To be perceived as real, the virtual space must change or move, without remaining a static picture on the screen.
Fundamental component of neurorehabilitation
Despite some shortcomings, virtual reality has several undeniable merits. Most of the patients involved in therapy noted high interest.
For example, while training balance in the process of virtual games, patients felt themselves to be participants in events in which in real life they would hardly be able to participate, for example, as successful skiers, tennis players, football players, etc. The classes had an increased emotional background, which in turn served as an additional incentive for training motor functions.
It should be noted that all the above does not mean that virtual reality can replace traditional methods of rehabilitation. However, virtual reality occupies an important place within the field and can complement traditional therapies.
References
Ganguly, K; Byl, NN; Abrams, GM (September 2013). "Neurorehabilitation: motor recovery after stroke as an example". Annals of Neurology.
Thompson, AJ (June 2005). "Neurorehabilitation in multiple sclerosis: foundations, facts and fiction". Current Opinion in Neurology.
Kitago, T; Krakauer, JW (2013). "Motor learning principles for neurorehabilitation". Handbook of Clinical Neurology.
Keshner E.A., Kenyon R.V. (2004). "Using Immersive Technology for Postural Research and Rehabilitation".
Kizony R., Raz L., Katz N. et al. (2005). "Video-capture virtual reality system for patients with paraplegic spinal cord injury".
Kim N.G., Yoo C.K., Im J.J. (1999). "A new rehabilitation training system for postural balance control using virtual reality technology". Transactions on Rehabilitation Engineering.
Further Reading
All Virtual Reality Content
Applications of Virtual Reality in Medicine?
Last Updated: Apr 27, 2022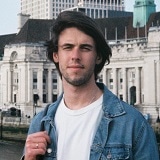 Written by
Dmitry Dorofeev
After completing his bachelor's degree in market research and psychology in 2019 in New Zealand and Germany, Dmitry moved to London to pursue a career within the healthcare sector to oversee research projects in science and medicine, with a focus on how innovative technologies help drive and shape this industry.
Source: Read Full Article