Telemedicine is a practice of providing medical care from a distance using technology, most commonly by videoconferencing.
Telepsychiatry, a segment of telemedicine, can include psychiatric evaluations, patient education, therapy (group therapy, individual therapy, and family therapy), and medication management.
Telepsychiatry can entail direct interaction between a psychiatrist and a patient. It also includes psychiatrists who provide mental health care consultation and expertise to primary care providers. Mental health care can be given in live, interactive communication with patients or caregivers. It may also include recording and transmitting medical information, such as videos or images for a later review.
Benefits of Telepsychiatry
Video-based telepsychiatry can aid in meeting patients' need for helpful, easily accessible, and reasonable mental health services. It can help patients in various ways, including:
Increases access to mental health specialty care that would otherwise be unavailable (e.g., in rural areas).
Assists in integrating behavioral health and primary care, resulting in improved outcomes.
Reduces need to visit the emergency room.
Ability to bring medical care to the patient's location.
Improves care continuity and follow-ups.
Reduces the need for time away to attend appointments that are far away from work, childcare services, etc.
Reduces care delays.
Reduces the stigma barrier.
Minimizes the potential transportation barriers, such as a lack of transportation or the requirement of long drives.
Telepsychiatry During the COVID-19 Pandemic
Over the last decade, psychiatry has worked to understand and master the art of maintaining the clinician-patient relationship across a variety of technology platforms and settings that blends with in-person interactions, referred to as hybrid physician-patient relationships.
The COVID-19 pandemic has greatly impacted the conventional way of psychiatric assessment and treatment through face-to-face interaction. Before the outbreak of COVID-19, the patient-related benefits of telemedicine were primarily focused on convenience and efficiency. The service eliminates the need for patients to travel to the hospital or clinic, as well as provides greater flexibility in scheduling appointments. Since the pandemic outbreak, the primary focus has been on safety and adherence to mandated physical distancing measures.
Telemedicine allows doctors and patients to interact without the risk of contamination. In the case of suspected COVID-19 cases, it allows for triage without exposing healthcare workers to the virus. Suspected cases can be evaluated remotely at first, and investigation and treatment plans can be developed accordingly.
It allows for ongoing patient monitoring and evaluation, as well as medication prescriptions, in primary care settings. It also allows for the continuation of out-patient services across all medical specialties, though the limitations of limited physical examination capacity affect some specialties more than others.
In psychiatry, using a telemedicine approach facilitates the potential for the preservation of a large proportion of doctor-patient interactions. It enables ongoing therapeutic work, particularly when a clinician and patient have a good working relationship.
When considering this approach, therapists must consider the individual needs of the patient and specific situation, providing enough time to complete the required preliminary steps and making sure that they are well informed about the present guidelines in the jurisdiction.
In responding to the current crisis and the associated risks for individuals with mental disorders, who are especially vulnerable to service undersupply, mental healthcare professionals must always be guided by the principle that high standards of care must be maintained.
As the pandemic began, a team of psychiatrists from various World Health Organization (WHO) countries reported that, unfortunately, most countries were not fully prepared to implement the telepsychiatry resource. The exceptions were a few countries like Colombia, Singapore, New Zealand, Kosovo, Egypt, and the United States of America, as telepsychiatry had played a marginal role prior to the pandemic. Apart from Kosovo, Egypt, and Singapore, all of these countries had local telepsychiatry guidelines. However, in most countries, it was primarily limited to private practice, and practitioners received insufficient training. As a result, while only a few countries had a semi-established telepsychiatry practice, even fewer had adequate training and local guidelines to support practitioners.
Countries like Italy, China, and Iran attempted to provide virtual aid groups via various social platforms like Whatsapp, Telegram, Skype, and Facebook. Integrating telepsychiatry with virtual support groups may improve mental health service accessibility and affordability.
Image Credit: Giuseppe_R/Shutterstock
Effectiveness
There is substantial scientific evidence to support the effectiveness of telepsychiatry in the treatment of mental illness. There is a hypothesis stating that treatment based on video conference achieves the same outcomes as face-to-face therapy and that telepsychiatry is a suitable alternative when face-to-face therapy is not feasible.
The first largest evaluation research study to find out patients' attitudes toward telepsychiatry was conducted by Guinart, D., et al. (2020), which yielded highly favorable results. The study showed that most subjects suggested they feel more comfortable at home, can save money and time on transportation, are able to express themselves more freely, and/or request less time off work, hence, are most likely to consider using telepsychiatry in the future.
However, a few subjects expressed strong feelings of lack of closeness, disengagement, fear of the doctor's reduced ability to detect body language signs, nonverbal cues, and/or physical signs of disease, trouble finding a quiet setting, getting tests done, or filling out forms, technical difficulties, and a lack of resources (such as not owning a smartphone or laptop).
Telepsychiatry must remain tailored to the individual patient's needs with shared decision making. The study also suggests that video conferencing should be preferred over phone calls, especially given current technology that allows for encrypted private communications.
Patients with sensory and/or cognitive limitations, such as mutism, cognitive impairment, visual or hearing difficulty, may especially require the use of additional technologies and/or human resources.
In a separate study where telepsychiatry was given to patients with depressive disorders, PTSD, anxiety, substance abuse, eating disorders, and/or schizophrenia, as well as for suicide prevention, telepsychiatry was also well received.
Future of Telepsychiatry

Revolutionary changes have been observed in telemedicine regulations in response to COVID-19, but it is uncertain if the current licensure, prescription, and reimbursement changes will revert to pre-COVID-19 rules as the federal and state COVID-19 emergency declarations end.
The COVID-19 crisis regulatory and system changes provide an opportunity for the field to learn valuable lessons and shape the post-COVID-19 world of psychiatry and telepsychiatry strategically. This work may lead to a golden age for psychiatric technology, in which we can combine the advantages of telepsychiatry and virtual care while maintaining the core of the treatment: human connectedness.
There are additional barriers to expanding the use of telepsychiatry in the future. Legal barriers, as well as a population's confined digital literacy or inadequate access to necessary tools, like an internet connection. In Colombia, for example, service users must receive simultaneous face-to-face support from general practitioners (GPs), limiting the use of telepsychiatry in remote areas with no access to GPs.
Most countries' inability to provide e-prescriptions adds an additional barrier; like in Iran, patients can access subsidized medication only with a hard copy of the prescription.
All of the above-mentioned barriers prevent telepsychiatry from being used more broadly, particularly to support remote or low socio-economic communities within each country. In other words, those who are most likely to require this resource are also the ones who are least likely to have access to it.
Read next: What is Remote Surgery/Telesurgery?
References:
Abbasy, Shamil. (2020). Importance and Advantages of Telepsychiatry in Mental Health During COVID 19 Pandemic. Psychology and Psychotherapy Research Study. 4. Doi: https://doi.org/10.31031/PPRS.2020.04.000585
Chakrabarti, S. (2015). Usefulness of telepsychiatry: A critical evaluation of videoconferencing-based approaches. World journal of psychiatry, 5(3), 286.
Ransing, R., Adiukwu, F., Pereira-Sanchez, V., Ramalho, R., Orsolini, L., Teixeira, A. L. S., … & Kundadak, G. K. (2020). Early career psychiatrists' perspectives on the mental health impact and care of the COVID-19 pandemic across the world. Asian Journal of Psychiatry. doi: https://doi.org/10.1016/j.ajp.2020.102085
Stoll, J., Sadler, J. Z., & Trachsel, M. (2020). The ethical use of telepsychiatry in the Covid-19 pandemic. Frontiers in Psychiatry, 11, 665.
Shore, J. H., Schneck, C. D., & Mishkind, M. C. (2020). Telepsychiatry and the coronavirus disease 2019 pandemic—current and future outcomes of the rapid virtualization of psychiatric care. JAMA psychiatry, 77(12), 1211-1212.
What is Telepsychiatry? (2020). American Psychiatric Association. Available at https://www.psychiatry.org/patients-families/what-is-telepsychiatry
Further Reading
All Telemedicine Content
What is Telecardiology?
What is Telemedicine?
What is Teleradiology?
Types of Telemedicine
More…
Last Updated: Apr 13, 2022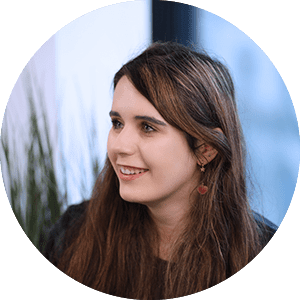 Written by
Aimee Molineux
Aimee graduated from Oxford University with an undergraduate degree in Japanese and Korean Studies, with an exchange year at Kobe University in Hyogo, Japan. Throughout her studies, Aimee took part in various internships, gaining an interest in marketing and editorial work along the way.In her personal time, Aimee can be found either attempting to cook, learning how to code, doing pilates, as well as regularly updating her pet hamster's Instagram account.
Source: Read Full Article